Independent Living in Westchester County, NY
Live in the moment.
Discover how independent living in Westchester County, NY, can open a new, more liberating chapter in your life. Your spacious one- or two-bedroom apartment home or two-bedroom villa will be maintenance-free. Housekeeping, laundry, other daily chores — we do them all for you, giving you leisure time for what inspires you the most.
Every residence features lavish finishes and thoughtful design such as nine-foot ceilings as a standard, expansive balconies or patios and large-energy efficient windows. Nuance details will also add to effortless living; your own reserved parking space in a heated, underground lot; noise-reducing construction between yours and your neighbor's residence. Additionally, your neighborhood will offer easy access to community amenities, as well as a centrally situated 11-acre park with walking trails.
Definitively different from other retirement communities that merely affiliate with a college or university. Broadview is a university-based retirement community. Broadview's story is fascinating with residents living on the Purchase College campus. Broadview charter members will be able to attend lectures, concerts and programs at Purchase College … meet with artists and presenters .. audit classes .. and engage with faculty and students while listening, learning, creating, becoming inspired — and, in turn, inspiring others through unlimited lifelong learning in The Learning Commons.
Accelerating the sharing, The Learning Commons is a laboratory for lifelong learning that will offer Purchase College students and Broadview residents access to opportunities for intellectual and social growth beyond the typical experiences offered — promoting the health and well-being of students, faculty/staff, and residents.
New friends.
New perspectives.

Common ground.

Your immediate neighbors will be a cadre of active, sophisticated older adults, enthusiastic about Broadview's exceptional independent living community and the Westchester County locale. Hailing from all backgrounds and a wealth of life experiences, Purchase College faculty and students complete this energizing environment.

As your days unfold, you'll meet people who share your zest for life and desire to follow their passions — people who'll inspire you and be inspired by you.
You'll find contemporary floor plans and residence styles, including single-family and villas, and spacious senior apartment homes.
Twenty percent of the apartments at Broadview have been designated as available to those who qualify financially within specific income requirements. Information about these financial requirements are available upon request.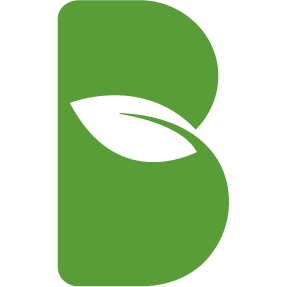 FAQ
When you need them, a walk-in medical clinic and the services of a Health Care Navigator are available, preserving your active, independent lifestyle. For residents who may need specialized care, we'll offer highly individualized enhanced assisted living and memory care on campus.
Broadview–Senior Living at Purchase College has two types of fees – an entrance fee and a monthly fee. The entrance fee is paid one time upon admission to the community. The entrance fee range for Broadview–Senior Living at Purchase College is $262,500 to $2,310,900. Most often persons moving to an entrance fee community use the proceeds from the sale of their home to pay the one-time entrance fee.
When a resident or residents leave the community and the residence is resold or no longer than 24 months after vacating the community, 90% of the entrance fee will be refunded. For example, if you select a one-bedroom residence with an entrance fee of $675,000, you or your estate will receive 90%, or $607,500 when the resident or residents leave the community, no matter how long you resided there.
The monthly fee covers many of the operational and financial costs of the community. The monthly fee for Broadview–Senior Living at Purchase College covers the costs of the residence, a flexible meal plan, all utilities, basic cable TV, Wi-Fi, housekeeping, transportation, activities, maintenance inside the apartment and out, property taxes, and access to on-site assisted living care and memory care suites, if needed, on a fee-for-service basis.
If you outlive your finances through no fault of your own, you won't have to move. Once you're a Broadview resident, you'll have a home for life.